DATA FILE: DETONATOR STRUGGLE SUITS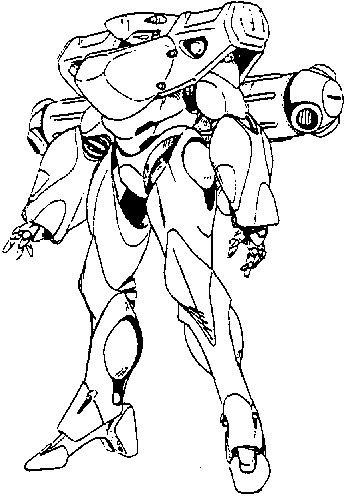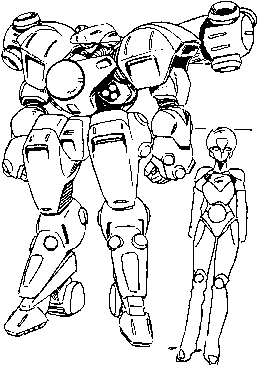 ---
Description
There are two versions of the Detonator, the Defense version (shown left) and the Attack version (Shown right, together with Cyborg Soldier) Both Struggle Suits have an impressive set of capabilities, including full space flight and protection, heavy armor and armament, and good maneuvrability and speed.
An experienced operator can defeat a Combat Drone (which is about three times as large) in single combat with one of these.
Offense
Attack Version: One heavy-duty energy cannon, capable of blasting through heavy doors and shooting a Combat Drone to pulp in one shot.
Defense Version: One auto firing energy cannon. The lower power of the weapon is offset by it's higher rate of fire.

Defense
Both suits are heavily armored for their size, capable of taking hits from a Combat Drone and surviving it.